The Peter Pan Wiki is a collaborative encyclopedia about everything relating to J. M. Barrie's Peter Pan. We cover the original books as well as book retellings, and adaptations in all forms of media.
This site is built by fans from all over the world who work to improve and expand it and make it a great resource for all things Peter Pan! As we strive to make as informative, accurate, up to date and organized as possible, there are many things which may have yet to be covered and need further improvement. If you are interested to know more about this, please visit our Community Portal.
Although Peter Pan is a popular topic for children, there are books and other Peter Pan content intended for a mature audience, which this wiki covers as well.
If you are a content creator such as an artist or a writer and are unhappy with the way your work is being displayed on this wiki, please reach out to one of our Wiki Staff and we'll be happy to help you out!
Please be aware that fanon content is not covered by this wiki. If you wish to share your fanfics with others, please post it in a blog post or on our Discussions board.
386 articles · 1,795 files · 6 active users
---
The Story of Peter Pan

In 1904, Scottish playwright
J. M. Barrie
wrote the play
Peter Pan; or, the Boy Who Wouldn't Grow Up
, and then later on in 1911 adapted it into a novel
Peter and Wendy
. It was about the mischievous but innocent little boy
Peter Pan
, a boy could fly and would never grow up, and his adventures on the faraway island of
Neverland
, a place where there were mermaids, Indians, pirates and fairies.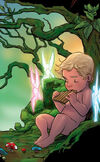 Both the play and the novel was a huge success, and Peter Pan became a popular character among children, along with other characters like the little girl Wendy Darling, the sinister pirate Captain Hook and the mischevious fairy Tinker Bell. Today, more than a hundred years later, the story of Peter Pan has been retold in many various books and adapted into films, TV series and comics among others.
Upcoming adaptations
Characters
Books
Original canon
Featured Retellings
Films
Animated
Live-action
TV Series
Content for 2022
Films
Books & Comics
January 7 - Obsidian Star
February 15 - Second Star to the Left
March 12 - Stranded with Pan
March 12 - Above the Sea
March 24 - Lost Boy
April 12 - God of Neverland
April 24 - Second to the Right
April 29 - Forgotten
May 3 - Darling Girl
May 26 - Off the Hook
June 4 - An Awfully Big Adventure
June 17 -

The Little Mermaid and Captain Hook

July 12 - Hooked
July 19 - Never Never
August 9 - The Never Tales
August 30 - A Sea of Eternal Woe
September 27 - The Heart of Neverland
September 27 - The Captain
Comics
Stage
March 27 - Peter Pan: Wendy's Adventure to Neverland (world premiere)
April 7 - The Neverland (workshop production premiere)
April 14 - Peter Pan & Tinker Bell (world premiere)
TBA - Peter Pan – The 360° Adventure
Did you know...
That traditionally the actor who would play the character of Captain Hook on stage would also play George Darling, the father of the Darling children?
Related Wikis

Community Blogs
The first issue of The Neverpost! Hey everyone!
This year I have decided to launch The Neverpost, a si…
Hey everyone!
So for those who don't know it yet, there is a wiki called The New Adventures of Peter…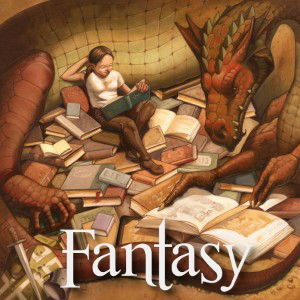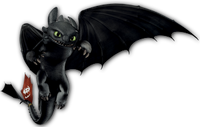 Children's Literature
Go to these sites for info or for help with your own wiki!
Alice's Adventures in Wonderland • Amulet • Anne of Green Gables • The Chronicles of Narnia • Dear America • Goosebumps • The Green Ember • Harry Potter • How to Train Your Dragon • Jumanji • Keeper of the Lost Cities • Little House on the Prairie • The Magic School Bus • Miss Peregrine's Home for Peculiar Children • Night Speakers • Oz • Peter Pan • The Polar Express • The Railway Series • Rainbow Magic • Tracy Beaker • The Unwanteds Series • Wings of Fire • Wonder
Want your community included? See how!