Hey guys!
So earlier this week I found out that DC's dark fairy-tale comic series Fables is returning for a 12 issue run, just in time for it's 20th year launch anniversary. And with that, it's being teased that Peter Pan is finally being introduced in the series.
The comic series features various characters from fairy tales and folklore who formed their own secret community known as Fabletown within New York City in the real world, after their own mythical worlds were destroyed by the deadly enemy known as "The Adversary". It is set in the modern day, and follows the fairy tale characters - who refer to themselves as "Fables" - with their own personal lives, internal conflicts and later the return of the Adversary.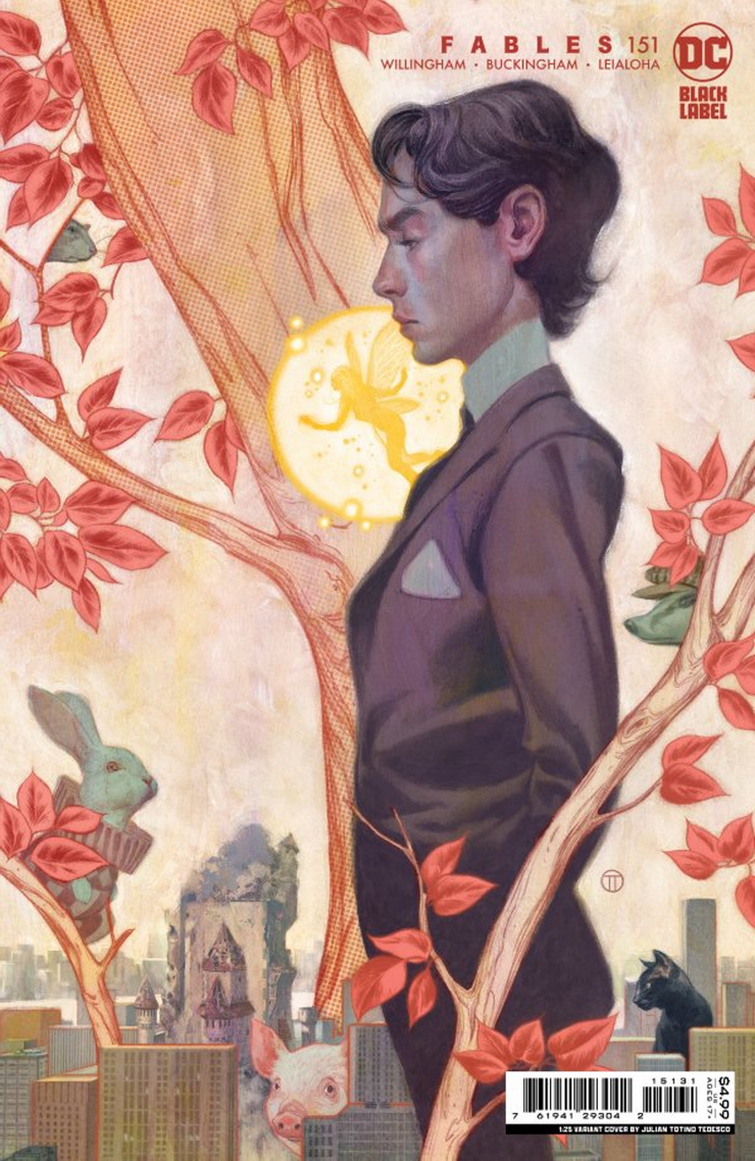 Many characters have been featured, ranging from popular figures such as Snow White, Pinocchio and Cinderella to lesser known ones such Morgan le Fay, Prospero and Ichabod Crane, but there wasn't so much as a hint towards Peter Pan - until now.
In an interview between Screenrant and Fables creators Bill Willingham and Mark Buckingham, it's revealed that a "major new villian" is being introduced to the story who feels like an even bigger threat than the former villain. Bill Willingham also said that "he" was a character that he wanted to use from the very first, "but couldn't at the time, for a host of reasons. Since then the character has become available, so now here he is." Due to Peter Pan's copyright issues, this could very well point to him, right?
Also, check out these preview images, courtesy of Bleeding Cool: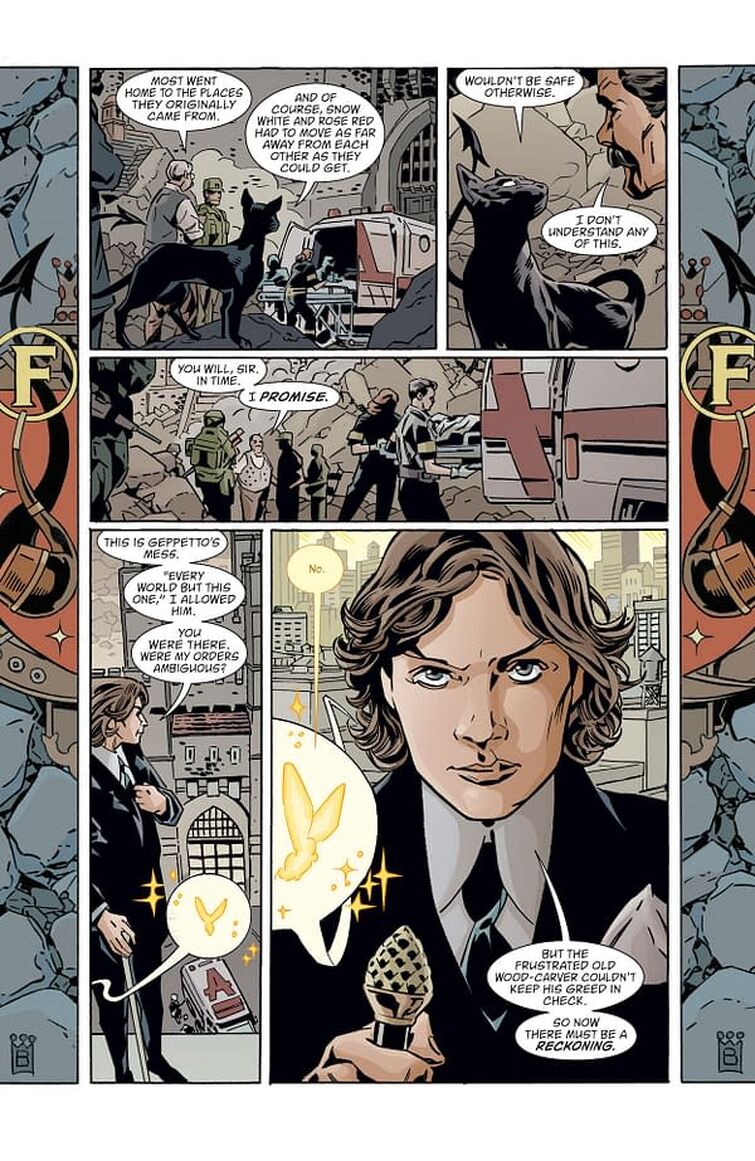 Though it has yet to be confirmed, the young man on a roof top with a little golden fairy called Tink is Peter Pan alright - unless of course the writers are pulling a grand plot twist to throw their readers into despair. We just have to wait and see for the upcoming issues in the next two weeks to know for sure.